pixelslam

is an innovative web design and development agency.
listen - design - develop - support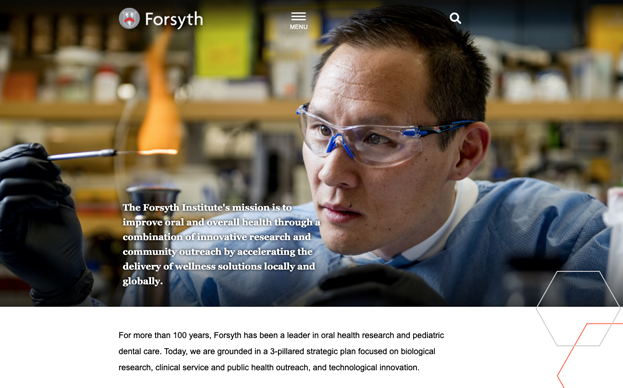 ABOUT US.
Our mission is simple—to create clear, functional, and innovative web projects that meet your business goals. To that end, we offer a full range of web services, from custom web design & development to ongoing hosting, support, and website maintenance. Our specialty is WordPress, but we're equally fluent in Joomla and Drupal.
Every client project is built from the ground up. You get the full support of our Boston-based team of web designers & developers during the whole process. Security? Scalability? Multimedia capabilities? Tell us what you need. We'll create a user-friendly website that you can maintain and update with minimum fuss.
And our work doesn't stop there! Because we serve enterprise-level organizations such as Massachusetts universities, hospitals, and financial institutions, we're hyperconscious about how we host our sites and how we monitor them. We only use secure, domestic-based hosting platforms and offer thorough, ongoing maintenance plans for each and every client.
TALK TO US ABOUT YOUR PROJECT
OUR SERVICES.
Customize your web package to your exact needs.
Sometimes our clients need a 360º solution. Sometimes they just want a clean web design or a secure hosting platform. As a full-service digital agency, we're ready to help at any stage.
Web design
Offering complete digital online design services.
Web development
Creating sites in WordPress, Joomla and Drupal
Responsive design/mobile design
Creating sites that provide an optimal viewing experience across a wide range of devices.
UX strategy & design
Providing flow design, user research, and information architecture development and assessment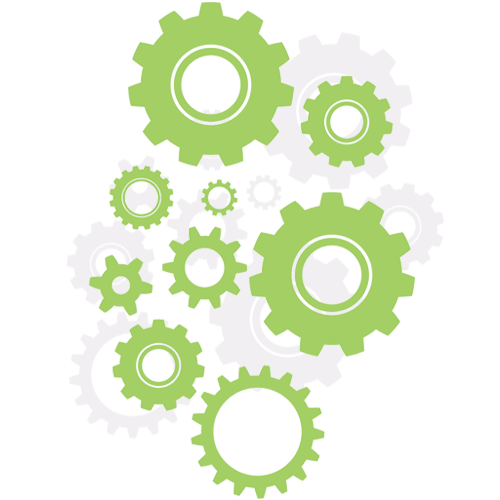 Hosting
We offer domestic based secure supported hosting platform for enterprise level websites
SEO/SEM
We offer a complete range of search engine optimization services and analysis
Site support / maintenance
Scheduled maintenance plans and customizable ongoing support for all online needs.
Video production
Offering full video production and video editing services
Mobile-Friendly Responsive Design
Creating sites that provide an optimal viewing experience across a wide range of devices. Providing easy reading and navigation with a minimum of resizing, panning or scrolling from desktop monitors to mobile devices.
TEAM.
50+ Years of Experience. 600+ Projects. 100+ Clients.
Garrett Pembroke
principal
business development + online strategy
Garrett brings over 25 Years of digital and publishing service knowledge to the table for our clients.
Adrian Bellando
project manager
Account Administration + Customer Service
Adrian is our client's greatest asset at pixelslam. He is an invaluable resource on a daily basis to both new and existing clients.
Nate Baldwin
senior development
WordPress + Joomla Development
Nate is our most senior developer on staff here at pixelslam. His ability to solve complex and challenging coding and back end issue's on mid to large scale website projects makes him invaluable to our clients.
Janna Hartley
design and development
Strategy + Creativity
Janna is a designer and illustrator as well as wordpress and joomla developer. Her site designs are driven by your business goals and site needs.
Ben Gurney
video production
Production and Editing
Ben is our in house video production specialist. He also handles our 2d/3d animation, DVD/Blu-Ray Authoring and video encoding.
Kevin Baringer
development
WordPress and Drupal Development
Kevin brings over 20 years of software engineering experience to pixelslam, Knowing how to leverage the wealth of resources in those open-source communities is just as valuable as being able to write code from scratch, and I love to do both.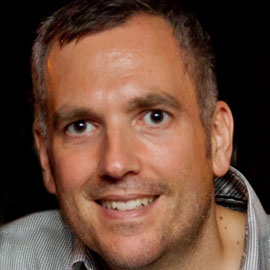 Ben Adams
digital marketing
Strategy + Execution + Measurement
Ben is a digital marketing specialist with over 15 years of experience with SEO/SEM & Analytics. Your business challenges are met with a strategy that is developed specific to your goals, executed flawlessly and measured to ensure positive results and return on investment.
Debby Levinson
ux strategy & design
Debby brings a wide range of UX expertise to her projects, including application feature and flow design, user research, and information architecture development and assessment. She's particularly sensitive to how content should be organized and presented to communicate clearly and effectively
Daryl Lozupone
development
Daryl has been a developer for over fifteen years. He strives to provide the most flexible and extensible solutions for clients.
Gretchen Shields McClure
visual design
Gretchen has created web visual design for an extensive variety of projects. Her strength is in taking complex information and distilling it to a clean and usable web site design. She translates her clients' brand and content into creative and appropriate visual language within the parameters of a given job.
Loren Foxx
seo
Strategy + Execution + Management
Loren is a seasoned marketer whose love of concise prose has transformed him into an ideal producer of SEO content.
Working with Pixelslam was a like a dream. They're professional, highly responsive and on top of their game with technology. We couldn't be happier with the user friendly nature of the site they built for our fundraising campaign!
Cheryl Crounse, Assistant Vice President, Salem State University
pixelslam is an exceptional partner to our organization, not just a vendor we contract with. Garrett and his team supported us through every step of development and implementation of our new academic website. They continue to be there for us day in and day out no matter what our needs are
Nancy Bittner, Vice President, Lawrence Memorial/Regis Collage
Technical expertise, obsessive attention to detail, and service that is beyond anything I've experienced anywhere else — that is pixelslam. I've worked with pixelslam for nearly ten years at several companies for many types of projects from web production to print production. They're a resource I trust with any thing. If it needs to be done right and on time choose pixelslam. And Garrett and his team won't let you do something the wrong way; that is the peace of mind I like.
Tom Sterns, Sterns Marketing
I've worked with several web development firms over the years. Working with pixelslam was the first time I was not frustrated—simply put they are head and shoulders above the competition. Garrett and his team do a great job on both the development and the project management. It is a rare group that can communicate clearly with both marketing and technical staff, all well getting the job done on time and within budget!
Jennifer Kelly Vice President of Communication, Forsyth